Hameln Twinning 1977-Present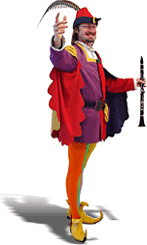 Torbay is officially twinned with the Pied Piper town of Hameln in Germany.
The famous town is situated about 50 km south west of Hanover, on the river Weser, in Lower Saxony, Germany. The historic town has about 60,000 inhabitants.
As a Lifesaving Clu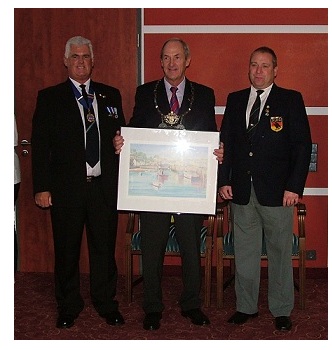 b we have been traveling to Hameln since 1977 when we established a friendship with the local DLRG Club (
German Lifeguard Association).
Since then we have returned every other year to visit our friends. On these trips we usually have plenty of activities to keep us busy, from visiting local attractions and learning about the historic town, to competing in lifesaving competitions.
Picture shows our President (left) along with the Mayor of Hameln (middle) and the DLRG President (right)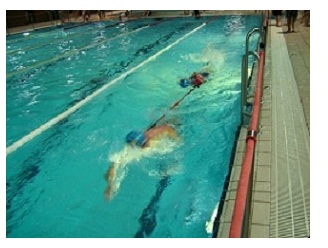 On competition night we split our group into teams and compete in lifesaving related races, such as swim and tow, rope throwing and rescuing with a torpedo tube, as shown in this action shot of our recent competition in Hameln.
To see more photos of our trip to Hameln visit the Gallery

Panornamic View of the town